'Bent for the job': A short history of police corruption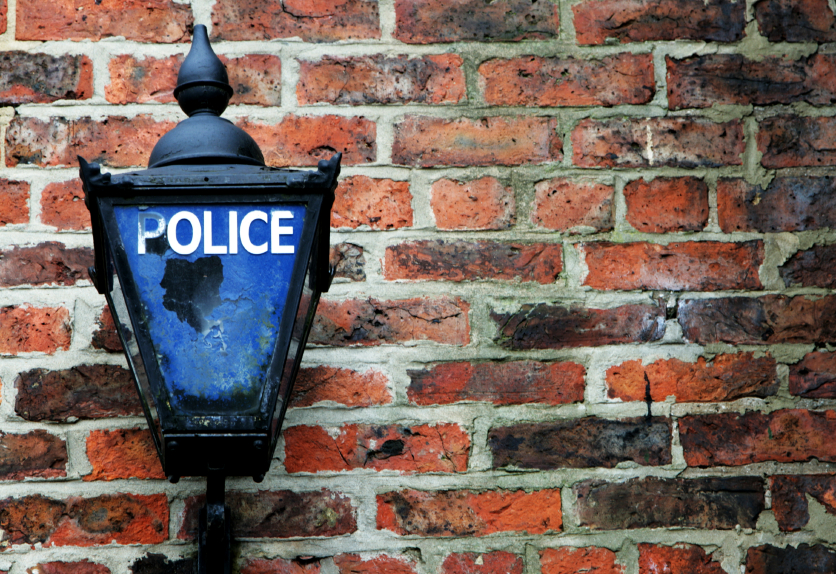 ESSAY: Bent for the Job:  A short history of police corruption and miscarriages of justice 1963 to 1990, by Brian Williams.
Brian Williams (below)  is a Police Constable of nine years' service with the British Transport Police. He is currently based at Waterloo Railway Station as part of its Neighbourhood Policing Team. (Views are his own and not those of his force)
Throughout British police history there has been a clear distinction in the police between 'Bent for Self' and 'Bent for the Job'. The first term speaks for itself but the second has to do with what Paul Condon, former Commissioner of the Metropolitan Police, described as 'noble cause corruption'- the breaking of rules by police officers acting not for personal gain but out of an overdeveloped sense of loyalty to the job.
'I think there was a time when the majority of officers were prepared to bend the rules. I think they were prepared to massage the evidence, not for my own gain but elaborating on things that were said to make sure that the case had the strongest chance of going through to conviction.'
'Noble cause corruption' occurred when the police had in their custody a suspect who they were convinced was guilty but lacked the evidence to prove it. In such circumstances officers would, in their own words, 'bolster' 'enhance' 'firm up', 'embroider' the evidence by inventing verbal admissions (what used to be known as 'verballing') or planted incriminating evidence.
In this context those police officers proven to be 'Bent for themselves' were objects of contempt. Those proven to have broken the law for 'The Job' received, at least among their peers, a measure of sympathy and understanding.
Sir Robert Mark, commissioner of the Metropolitan Police from 1972-1977, is the most celebrated head of Britain's largest police force. This reputation rests on his acceptance of the existence of widespread corruption within its CID and his ruthless action in dismissing or forcing the resignation of over 400 officers. The majority of those officers were accused of being 'Bent for themselves', taking bribes from criminals to suppress evidence and skimming off profits from drugs, prostitution and armed robbery.
Regarding 'bent for Job' or 'noble cause corruption' Sir Robert Mark wrote in his autobiography (In the Office of Constable):
'Let me make it quite clear that I am one of those who believe that if the criminal law and its procedures relating to it were applied strictly to the book, as a means of protecting society it would collapse in a few days'
Mark also wrote that in the policing world of the 1930s when he started his career that violence or the threat of violence towards suspects in custody was common and that
'….practices such as these were perfectly well known to solicitors, to counsel, to judges and to the press but no one did anything about them because there seemed no obvious way of to achieve a fair balance between the public interest and the rights of wrongdoers.'
The journalist David Rose has described this consensus among police, lawyers and judges of the period as the 'Police Infallibility Principle'. Put simply the police always got the right man for the crime and judges, solicitors and barristers rarely questioned how they did it.
Bent for the job
The case of Detective Sergeant Harold Challenor was the first to expose 'Bent for the job' corruption to media and public exposure. Challenor had joined the Met in 1951 following distinguished wartime service in the SAS. At one point, he had a record of over 100 arrests in seven months and he eventually concluded his career having totalled 600 arrests and received 18 commendations. In the policing world of his era it was irrelevant that many defendants alleged that they had been beaten and had weapons planted on them. In the 1960s, juries and magistrates were not inclined to believe defendants alleging police violence and corruption, especially if the officer in the case was a decorated hero of the Special Air Service.
Had Challenor stuck to dealing with the working class criminals of Soho there is no knowing how long he would have continued his activities. His downfall came during a state visit by the king and queen of Greece. The wartime affiliations of the queen had provoked criticism and protesters demonstrated outside Claridge's hotel, where they were staying. On July 11 1963, Donald Rooum, a member of the National Council for Civil Liberties, was arrested (and hit) by Challenor. Rooum was told that Challenor had found a brick in his pocket and was charged with carrying an offensive weapon. Rooum refused to sign for it as part of his property and, kept in custody overnight, handed over his clothes to his solicitor at the first court hearing the next morning. No brick dust was found in his pocket and he was acquitted.
After the case, Challenor's mental condition deteriorated sharply and by June 1964, when he appeared at the Old Bailey, charged with three other officers with conspiracy to pervert the course of justice, he was found unfit to plead and sent to a mental hospital. His co-accused were found guilty and sentenced to three years' imprisonment.
Later in 1964, an inquiry headed by Arthur James QC began into the circumstances which had allowed Challenor to continue to serve as a policeman at a time when he appeared to be affected by mental illness.
In the report, Challenor's mental illness was blamed for the false arrests rather than a systemic policy of framing suspects. A total of twenty-six innocent men had their convictions quashed. Of these thirteen had been imprisoned spending a total of thirteen years in prison. Arthur James has been accused of producing a whitewash. Whenever there was a conflict of evidence between police and other witnesses, James almost invariably accepted that of the police.
Had it been otherwise, the later even more publicized troubles of the Metropolitan police in the 1970s might have been avoided with a far greater scrutiny of its methods and culture. DS Harold Challenor can be described as a self-appointed scourge of the Soho underworld, and in fairness to him, that is exactly what his superiors wanted from him.
The Rhino Whip case
Also in 1963 in Sheffield there was the 'Rhino Whip case'. Two officers of the Special Crime Squad of the Sheffield City Police were accused of beating three suspects in custody with a rhino whip and a truncheon and dismissed from the force. The two officers appealed their dismissal and the Home Office inquiry, while finding the two guilty of 'brutal and sustained assaults' and dismissing their appeal, also revealed that the officers had been put under direct pressure from their Chief Constable and other senior officers of the Sheffield CID to achieve arrests, confessions and convictions by whatever means necessary including physical violence.
West Midlands Crime Squad
The most devastating episode of 'Bent for the job' corruption in modern British policing history is that of the West Midlands Serious Crime Squad. The origins of the West Midlands Police Serious Crime Squad can be traced back to February 1952 when the old City of Birmingham Police embarked on an experiment to tackle organized crime by assembling a group of 'seasoned and experienced' CID officers. Frank Williamson, a former Inspector of Constabulary, who famously conducted a number of inquiries into police corruption during the 1960s, described the Birmingham squad as a 'tough, hard, no care for the rules outfit'.
The Birmingham 'Special Crime Squad' proved so successful in combating organized crime, particularly robberies, that it provided the inspiration for the now infamous West Midlands unit, which was founded in 1974.
Between 1974 to until the squad's disbandment in 1989 there were continued complaints over the tactics employed by West Midlands Serious Crime Squad officers, the most persistent complaint from defendants being that members of the 25-strong squad would write out false confessions and force the suspects to sign them.
Finally in 1989 a succession of the squad's cases was thrown out of court amid allegations of fabricated confessions. Many of these were exposed because of the coincidental emergence of a vital new forensic technique, the Esda (Electrostatic Document Analysis) test which revealed that officers were making up statements. On 14 August 1989, the force's then Chief Constable, Geoffrey Dear, disbanded the squad, and an investigation was set up by the independent Police Complaints Authority and conducted by West Yorkshire Police.
Over 30 convictions were overturned by the Court of Appeal – including those of the Birmingham Six convicted of the 1974 Birmingham pub bombings and the Bridgewater Four convicted of the 1978 murder of Carl Bridgewater. All the overturned cases involved perjury, forged confessions and the threat or actual use of violence to secure confessions by members of the squad.
The impression of the West Midlands Serious Crime Squad from its decades of operation was that it was an elite autonomous squad given an unwritten license by successive senior officers of the West Midlands Police (and its predecessor force) to use whatever means necessary to fight organized crime.
Since 1990 radical changes to rules and procedures combined with much greater judicial, public and media scrutiny has made the old 'noble cause' or 'bent for the job' methods much harder to employ. In judging this previous era of policing it is certainly the case that few questions were asked by judges, lawyers or journalists. Evidence perhaps that the attitude that rule bending was the price society paid for an effective police force was held across the criminal justice system of the period and wasn't just confined to police officers.