PROFILE: Barbara Hamilton-Bruce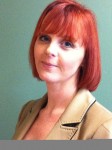 Barbara Hamilton-Bruce is a fellow of the Institute of Legal Executives and director of legal operations at Accident Advice Helpline. She has over 20 years' experience in personal injury claims mainly acting for claimants.
RECENT POSTS BY Barbara Hamilton-Bruce
In January the president of the solicitors' representative body, the Law Society, John Wotton caused a bit of a kerfuffle with his prediction that, sooner or later, the distinction between more…
You might have read reports about 'dodgy' breast implants from France. If you have been following the news and have had breast implants manufactured by Poly Implants Prothese (PIP) you more…
Maybe this has passed you by but there has been a particularly fraught and somewhat unenlightening debate about banning 'referral fees': these are payments made by lawyers to claims management more…
ADVICE GUIDE: Accidents happen but sometimes they happen not through bad luck, misfortune or 'wrong place-wrong time' but because somebody else made a mistake. If this should happen to you then you have the right to bring a claim for compensation for your injuries and other losses (lost income, damage to property damage, medical expenses).